Name: Nina (pronounced 9-ah)
Nick Names: i've been called 9 and niner and nona but nothing ever sticks. oh and there was barnicle face (i fell on a wiggly rock onto some baricles and cut my face up) that one was good, and jock.
Location: vancouver BC
Hobbies/Interests: swing dancing, sitting, sleeping, talking, eating you know all that important stuff. i also like drawing and painting and arty stuff like that. spinach.
Favorite Bands: i don't really remember the names of bands... there are a few local artist that i really like (geoff berner, ridly bent) i see a lot of random live music of every sort. it's best when there are other swingers around otherwise i tend to charlston.
Favorite Books: i just read "how i paid for collage" good stuff.
SWING Bands you recommend:...

Opinions

Give us style(what do you like to wear): whatever i find on my floor. somtimes i'm not sure where some if it came from but it's all good. i dress like a little boy and an old man. i also have a ton of dresses from all sorts or eras.

EAST Coast or WEST Coast swing: neither. lindy hop, charlston, bal boa, shag... anything but east coast really. i'm ok with west but i don't really do it.

Can you dance it? i can lindy pretty well i've been dancing for a year now, i've taken lessons and have gone to some workshops. i'm also fairly compitant at charlston it's fun stuff. i've been getting better at bal boa i've never had formal lessons but i'm finaly being able to follow more then just the basic. i know the basic for shag but i can't dance it. oh i can follow east coast but it feels as different from lindy as salsa. i've done a bit of that westy stuff as well. i've gone 1-3 times a week since i started and i'm so addicted.

And for added bonus, what's your favorite color? brown

Pictures: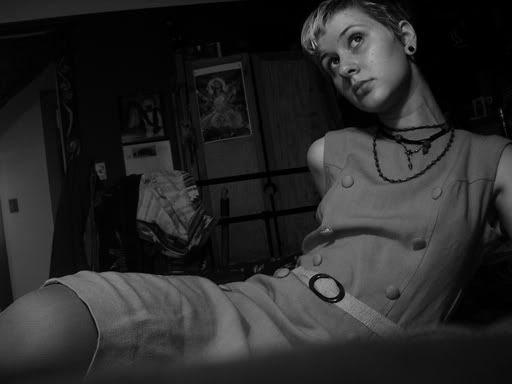 with some friends at a blues party durring the vancouver lindy exchange... the one with the mohawk is me!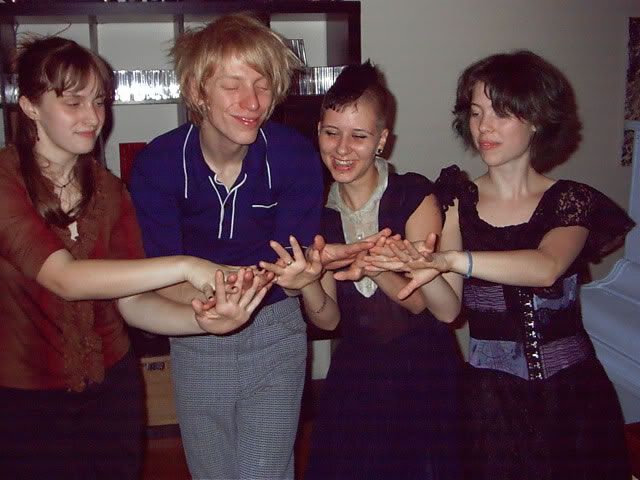 a few days ago.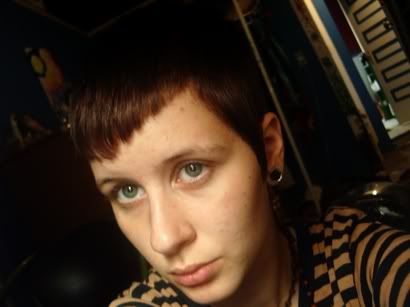 i change my hair a lot. it's just so much fun to cut.